'LOCK YOUR JAW AND GO TO WORK!"  These are the words that embody one of the greatest coaching legacies in the history of the Big 10 conference but more importantly, these are the words that emanated from one of my fathers' closest friends.  William Guy Mallory, known to many as the "Mal-Man" was representative of all the things that make college football great.  Bo Schembechler knew these attributes as well as anyone and could identify them from a mile away.  Honesty, Discipline, Integrity, Toughness and Loyalty were staples of the Mallory philosophy and permeated every football team he ever coached.  Those teams were always prepared and rarely beat themselves.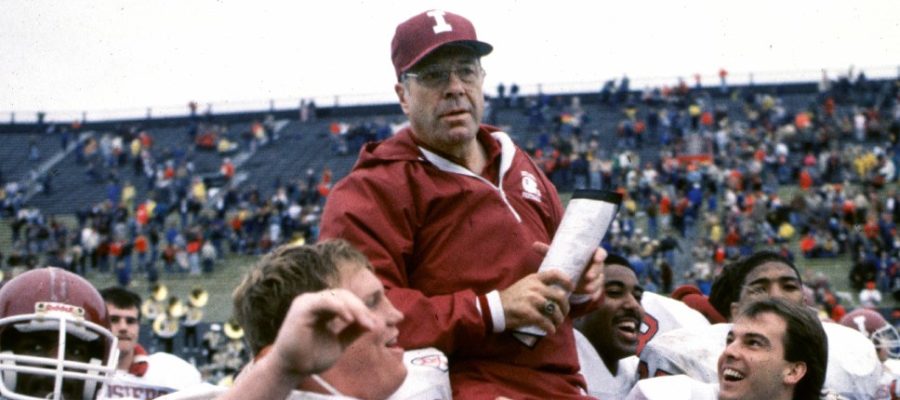 As a young NFL scout, it is important to understand how to appreciate players that come from a strong culture that is built by those who believe in their coach. My days going through the halls of Indiana Football was a consistent reminder of what it was like at my home town program in Ann Arbor, MI.  Michigan and Indiana were mirrors of each other with the types of people they produced.  It should come as no surprise what a simple transition it was for Mike, Doug and Curt to arrive from the Mallory household in Bloomington to the University of Michigan. While the transition would be simple,  make no mistake that it is still hard just as it should be. Bo loved each and every one of them because they brought with them the character that was necessary in the locker room. This was the character that created success not only for the team, but also long after they have their degrees.
Coach Mallory's legacy is clearly endowed well into the future as his boys continue to perpetuate all the critical life lessons that he wove into their character.  God Bless you Coach Mallory, we will miss you and will never forget you.