GES Advisory Company believes very strongly in our partners that have a keen understanding of the difference that our program brings to the football recruiting space that cannot be replicated anywhere in the country.  When we can bring those individuals with long standing experience that includes coaching and NFL scouting pedigrees on board, it continues the excellence that will place our organization as the most comprehensive anywhere.  Jeff Bauer personifies that standard.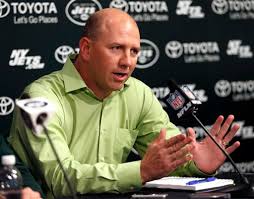 Jeff brings 13 years of NFL scouting experience where his last stop was with the New York Jets organization where he served many different roles including the Director of College Scouting. Prior to his time in the NFL he spent 11 years as an accomplished middle school and high school football coach, including 6 years in Houston, TX and 5 year in Overland Park, KS.
A native of Ankeny, IA , Bauer earned his bachelor's degree in physical education from Iowa State University and his master's degree in administration from Prairie View A&M.  He was a 4-year letter winner at Iowa State from 1987-1990 where he played strong safety. Bayer resides in Ankeny, IA with his wife Amy, and their three children: sons Jordan and Jase, and daughter Ashlynna.