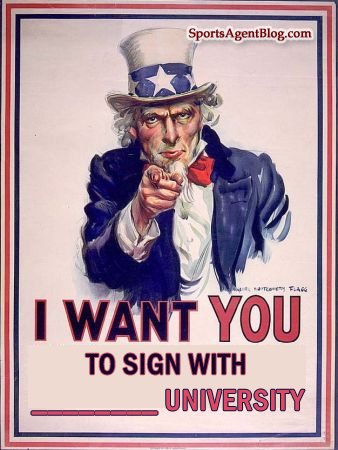 The NCAA is doing it's very best to try to bring some controls to the football recruiting process for the benefit of student athletes in high school. The December signing date is a step in the right direction but there is still plenty of caution that needs to heeded by every young person and their families.  The definition of an offer and an authentic offer are two different things and there are many that end up disappointed because of the difficulty in telling the difference.
I took the time to do a little research into the elite programs in the country in terms of their recruiting practices and how many scholarship offers they make to prospective student athletes in football.  In the 2018 class alone, the average number of scholarship offers for 8 elite programs was One Hundred And Sixty Five! (from 247 football recruiting website)  Remember that each school can only sign 25 players in each class, a rule that will come to bear as of August 1st!
Keep in mind that many of these prospects will choose to go elsewhere, but the sheer number of offers should give every prospect pause when it comes to the authenticity of the offer.  Every one of these situations always goes back to the most important factor, honesty and communication!  Something that is a staple of our program at GES is how we evaluate communication and couple that with the most accurate film evaluation in the industry.  This allows us to find the best school for every prospect that we help!