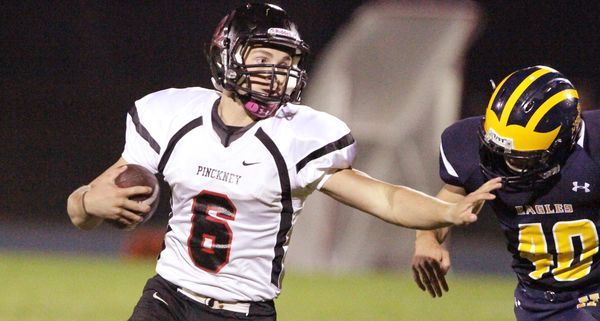 The following is a very telling insight on the type of commitment that we have with each and every one of the families that we help.  This one is told by Sue Honke, the Grandmother of Austin Staebler who is one of the very first young men that we have been able to help.  We could not be more fortunate to do the work that we do and it is because of the great families that find their way to us!
It was of fate and good fortune that brought us to Shemy;  I made the point of telling Austin's amazing trainer, Dan Roth, of Blue Lion fame (in Ann Arbor) that Austin's academics were even more important to us than developing his athletic ability.  Dan referred us to Shelly Kovacs, an educational consultant with extensive expertise preparing high school athletes for the high school to college transition (including test prep, study skills, time management, the college application process, etc).
In order to determine the schools with the best opportunities for Austin's educational and football careers, Shelly wanted an expert opinion of where he could be most competitive and successful athletically. She had worked with Shemy's father, the legendary Bo Schembechler, had known Shemy for many years, and assured us he was, by far, the best possible person to evaluate high school football talent and prescribe which coaches and programs would lead to Austin's ultimate success.
Shelly was right!  We were extremely impressed with Shemy's professional approach. His many years as a pro scout, evaluating talent and placing college players in the pro ranks provided Shemy with expansive knowledge and networks amongst college football programs. He expertly assessed how (which position) and where (which school) Austin's talents would be best utilized.  We also greatly appreciated the way Shelly and Shemy collaborated about the academic and athletic pieces, and through the admissions process. We could not have been in better hands and are thrilled with the outcome.  Any high school football player with hopes of playing college football should definitely use GES Advisory Company and Kovacs Connections educational consulting.